Brass Sundials
Previous
Next
Brass
A lighter material than bronze, brass has a real sense of weight and a patina that matures well, darkening with age.
Dials can be engraved with words and phrases of personal resonance, such as mottoes and quotations; family names and dates of birth; commissioning statements; house names with latitude and longitude; and the distances and direction to locations significant to the client.
See here for more information on personalising sundials.
Scroll for more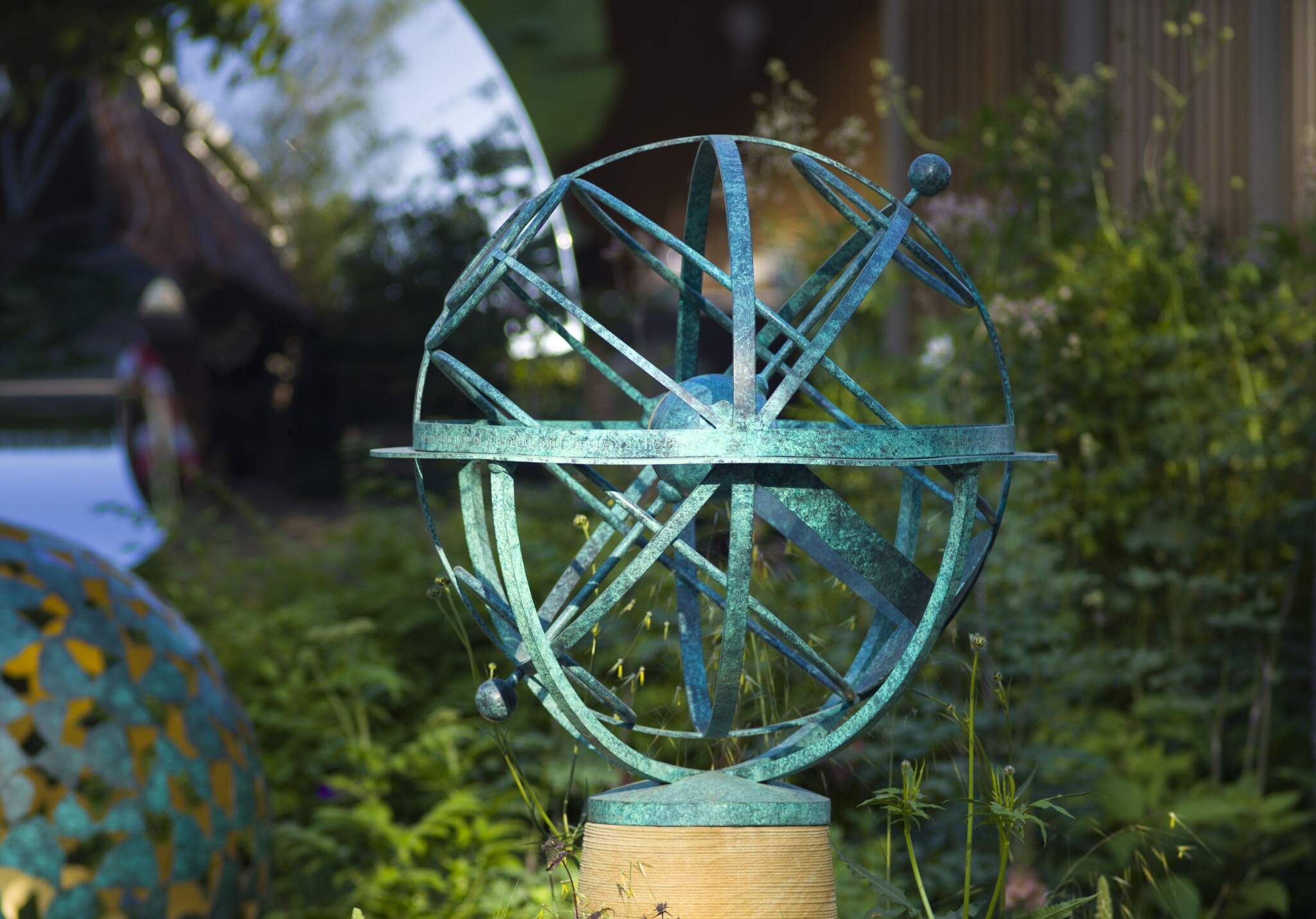 Additional features can be added to the brass armillary sphere:
Extra rings marking the Tropics of Capricorn and Cancer and the North and South Polar Circles
A calendar showing the progression of the months and a client-specified date
Arrowhead and tail
All spheres available in these diameters:50cm, 60cm, 70cm, 80cm, 90cm, 100cm.